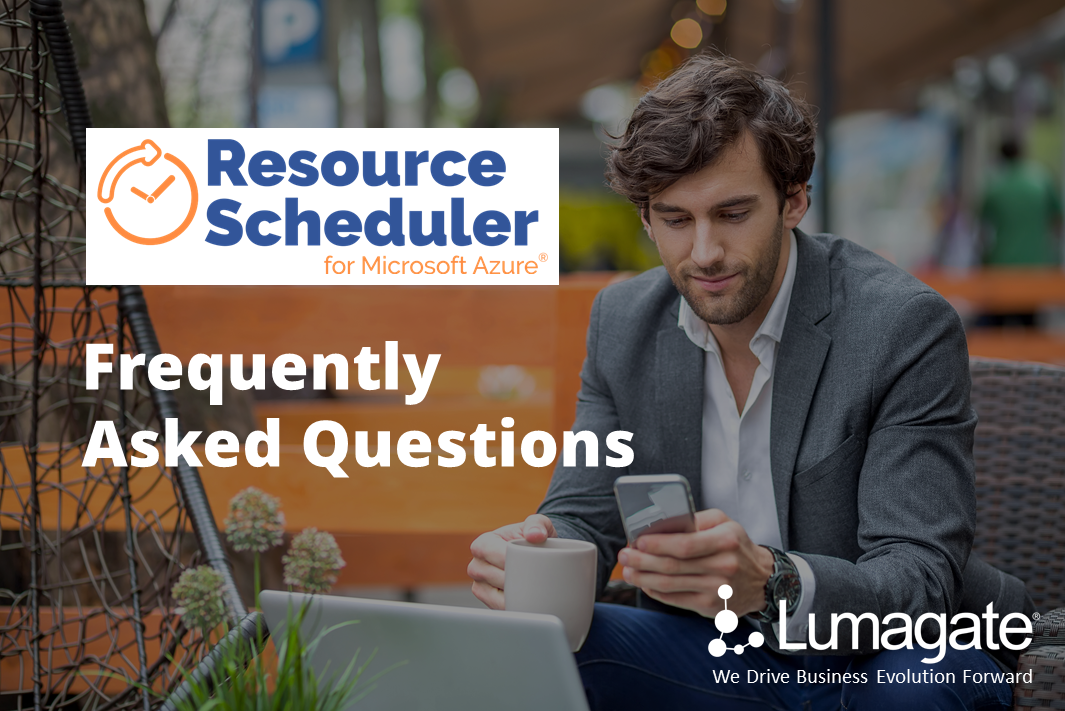 Resource Scheduler FAQs
Can I add a VM to multiple schedules?
Yes, you can add a VM to multiples schedules through direct assignment or using tags. For step-by-instructions, see "Managing Schedules"
How is Resource Scheduler licensed?
The Resource Scheduler for Microsoft Azure is licensed based on the number of VMs you intend to create schedules for. For pricing details, see "Resource Scheduler Pricing".
Where should I add the tag for scheduling VMs?
To avoid confusion and unintentional scheduling of VMs, the Resource Scheduler only looks for tag name and value on the VM itself. Tags on the resource group are intentionally ignored.
How can I request support?
Email support is included in the cost of the product. Instructions for requesting support are available in in the product documentation in the "Request Support" section.
How much does it cost to run the Resource Scheduler?
In addition to the monthly subscription fee, there is a small monthly Azure cost. The Resource Scheduler is a small, secure PaaS application. The Azure PaaS infrastructure costs in most customer environments will be between $5-7 USD per month.
Do you have a partner program?
Yes. Prospective partners, including SIs, ISVs, and MSPs can easily register for Lumagate's Resource Scheduler partner program on our Registered Partner Program page.